Living with Cancer? Come as you are.
YOU MIGHT BE INTERESTED IN ...
Fundraisers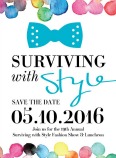 Gilda's on the Go
Since 2003 Gilda's Club Seattle has offered educational lectures, at no cost, in the Clubhouse, almost every Thursday evening. If you are interested in working with Gilda's Club Seattle to present a lecture series in your geographic area, anywhere in Washington State, please contact us.
What's Happening Today
Saturday February 6, 2016
What's Coming Up
Overlake: Living with Cancer Group
Tue, Feb 9, 2016
Walk on the Wild Side
Wed, Feb 10, 2016
Gentle Yoga for Mind, Body, Breath
Fri, Feb 12, 2016
SEATTLE: Family and Friends Group
Tue, Feb 16, 2016
Living with Cancer Long Term group Evening
Tue, Feb 16, 2016
Walk on the Wild Side
Wed, Feb 17, 2016
Living with Cancer Long Term group Daytime
Thu, Feb 18, 2016
Gentle Yoga for Mind, Body, Breath
Fri, Feb 19, 2016