Fundraisers
Come join us for a fun event and support Gilda's Club Seattle.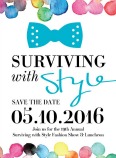 Nov 12, 2015 7:00 pm - 9:30 pm
Did You Know?
"Gilda's Club has been a remarkably positive influence in the Seattle community. I think it is one of the single most effective cancer support programs that I have ever been associated with and I am delighted with what they have done."
Henry G. Kaplan, MD
Medical Director, Swedish Cancer Institute
Join Gilda's Club
Membership is Free!
Click the button below to learn about all the benefits you'll receive.
Become A Member