Fundraisers
Come join us for a fun event and support Gilda's Club Seattle.

Redmond Marriott
Sep 24, 2015 8:00 am - 9:00 am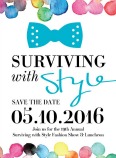 Did You Know?
"Our prostate cancer patients and their families are fortunate to have this vital resource in the community. Our patients at Virginia Mason benefit from the skilled services provided by the staff and resources of this impressive facility."
John Corman, MD
Director, Comprehensive Prostate Cancer Clinic, Virginia Mason
Join Gilda's Club
Membership is Free!
Click the button below to learn about all the benefits you'll receive.
Become A Member