Fundraiser Details
Shop and Support Gilda's Club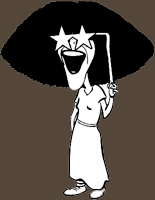 Love shopping and dining and want to help support Gilda's Club? Here are some websites from which we receive a percentage of each sale as a donation:
Browse the internet through GoodSearch's Yahoo web browser and Gilda's Club Seattle is awarded one cent per search; purchase online from one of hundreds of GoodShop stores, including Target, Amazon, Staples and Toys R Us, and Gilda's Club Seattle will receive a percentage of the purchase price.? Click on the GoodSearch or GoodShop icons above to get started.
I Give We receive varying percentages
A website to buy a variety of things from magazines to clothes, furniture, anything you might need or want. You'll probably see some of your favorite stores there, so get the items you want and help support Gilda's Club in a new way.
Amazon.com
Shop on Amazon.com and a percentage of your purchases will be donated to Gilda's Club.
Did You Know?
"The Swedish Cancer Institute is strongly supportive of the mission of Gilda's Club. We feel Gilda's Club is an important asset in this community."
Albert B. Einstein Jr., MD
Executive Director of Oncology Services, Swedish Cancer Institute
Join Gilda's Club
Membership is Free!
Click the button below to learn about all the benefits you'll receive.
Become A Member