Snow Closure Policy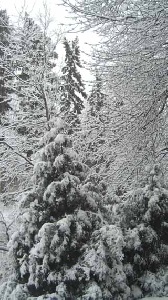 Please call the Clubhouse at 206-701-1400 for updated messages regarding inclement weather and snow closures. In the event of a closure we try our best to notify support group members, and people signed up for classes, by email or phone, or both!
In the event of a closure, we usually will have made a decision by 8:00 am, day of, and will post snow closures on the web site as "SNOW DAY - Clubhouse Closed".
Did You Know?
"Gilda's Club plays an important role in the Seattle community and in the Pacific Northwest. It provides an invaluable support for those touched by cancer directly and indirectly and for all our patients at the University of Washington."
Barbara A. Goff, MD
Associate Professor, Gynecologic Oncology, University of Washington
Join Gilda's Club
Membership is Free!
Click the button below to learn about all the benefits you'll receive.
Become A Member